Police Lockers for Law Enforcement Applications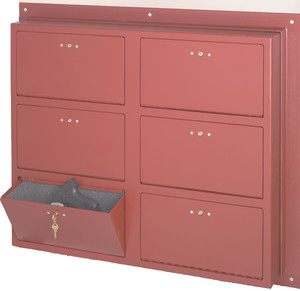 Heavy duty pistol locker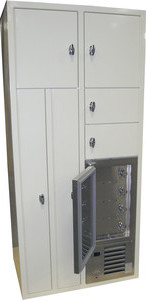 Evidence Locker
Fasco supplies police lockers for all law enforcement needs.
FL-708 & 714 are heavy and medium duty pistol lockers for temporary storage when officers enter a secured area that weapons are not allowed.
The FLC-707 light duty pistol lockers are for use in secured areas to temporarily hold weapons
The FLC-717 Police lockers are for higher numbers of pistol or rifle storage usually in an armory environment.
Our FGC-700 is a heavy duty weapon cabinet used in areas where extra protection is required. These can also be used in outdoor environments.
Fasco's ELP-772 and ELN-772 Pass thru & Non Pass thru evidence lockers are designed to protect the chain of custody & help your facility meet the Criteria for Accreditation.
Along with the evidence lockers, you can add a refrigerated evidence locker ELR to maintain the temperature sensitive evidence. We also have an insert that can be used inside of your existing refrigerator to meet your requirements & your budget.
The FPPL police lockers are for the individual officer's use. Lock up your personal items, uniforms, boots, radios etc. There is even a lockable compartment inside for locking up guns and valuables.